Compact. Colourful. Rugged. Control.
Control every aspect of a crawler's operation from one compact, rugged source. The Handheld Controller's colour touch screen displays the intuitive and easy to use operating system, featuring haptic feedback. Joysticks provide precise driving and steering control. Rubber pads offer better drop protection and comfort in the hand. Magnets in the rear provide a convenient method to secure the controller to ferrous surfaces and prevent the controller from falling.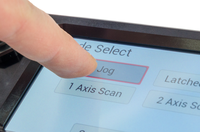 Haptic Technology
Confirm button press and activation of commands within the interface of the handheld controller.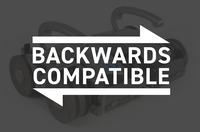 Backwards Compatible
The Handheld Controller is compatible with all previous NAVIC and SKOOT systems.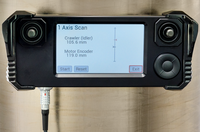 Integrated Magnets
Conveniently attach the handheld controller to any ferrous surface thanks to strong magnets installed at the rear of the controller.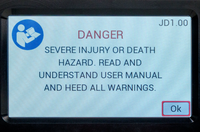 Colour Screen
The high definition, colour touch screen is easy to read even under direct sunlight and features brightness control for optimal viewing adjustment.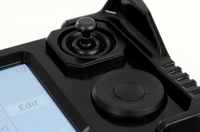 Joysticks and D-Pad
The joysticks allow variable drive speed of the crawler, crawler steering*, and motorized raster arm movement. The D-pad provides another method to interact with the touchscreen interface.
*with applicable crawlers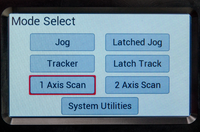 More Functionality
New modes such as 1 Axis Scan and Latched Tracking make programming scan paths simple and efficient.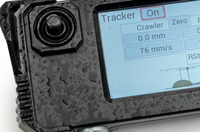 Water Resistant
Have no fear in dirty or wet conditions, the handheld controller is dust and watertight (not submersible).