High Definition Visual Inspection
Bring video capabilities to the NAVIC with the RECON - Fixed Camera Kit. Monitor your crawler with real-time HD video, record inspections for later review, catalogue and share notable clips. All this and more are made possible with the included RECON • Studio software.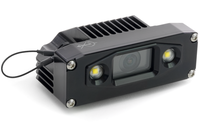 Camera
The camera captures video in 1080p high definition at 30 fps. Capture high-quality still images at the same time that the camera is recording video using the included RECON • Studio software. The cameras have very low latency, which means virtually no delays in video recording and viewing. (no audio)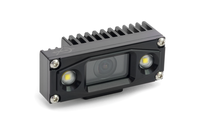 Satellite Camera
The satellite camera provides a 2nd viewing angle when required. Capable of recording 1080p HD video as well as capturing high-quality stills, the satellite camera can be viewed simultaneously using the RECON • Studio software. (no audio)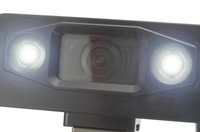 LED Lights
LED lights are built into the cameras to illuminate the foreground. The brightness of the LEDs may be adjusted using the RECON • Studio software.
RECON • Studio
This powerful video software offers many features.
View live video from one or two cameras simultaneously
Control LED brightness
Record video, capture still photos
Activate and adjust guides on the video screen
Playback, organize and share videos and photos
These are just a few of the capabilities of the RECON • Studio software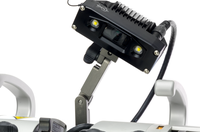 Adjustable Camera Angles
Point the camera where you want using the adjustable camera bracket. Single or dual camera brackets are included with the system and mount the camera quickly and easily to the crawler.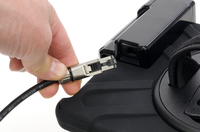 Long Cable Length
Drive the crawler as far as 30 m (98.4 ft) while maintaining clear video monitoring and control.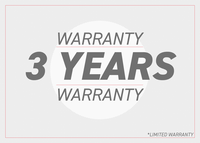 Warranty
The RECON is backed by our industry-leading 3-year warranty.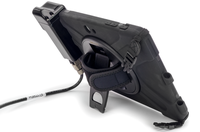 Tablet
The tablet is encased in a protective cover and features a convenient stand and hand strap. The tablet also has clips to attach a neck strap to prevent drops and assist with holding the tablet. The HD view screen is visible under direct sunlight.
SINGLE CAMERA
Camera
Camera bracket
Camera bracket, arm x2
Tablet
Tablet, power supply
Tablet, strap
Camera cable
User manual
Rugged carrying case


DOUBLE CAMERA
Camera
Dual camera bracket
Camera bracket, arm x2
Tablet
Tablet, power supply
Tablet, strap
Camera cable
Satellite camera cable
User manual
CAMERAS
Resolution: 1080p
Frame Rate: 30 fps
LED lights: 800-lumen
Power: Supplied by crawler connection
Environmental Sealing: Dust-tight, watertight (not submersible)
Operating Environment: -20°C (-4°F) to 50°C (122°F)
TABLET
Software: RECON • Studio from JIREH
Operating System: Windows-based
Touchscreen: Yes
Connection to the camera: Wired ethernet
Dual camera support: Yes
Battery Life: Up to 10 hours of typical device usage